About Danielle Barker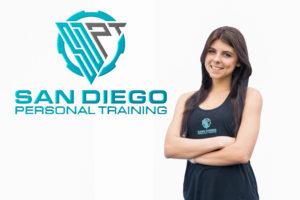 AREAS OF SPECIALTY:
Corrective Exercise & Injury Rehab
Functional Strength Training
Nutritional Guidance and Planning
Diagnostic Muscle Testing
BIO:
Nobody is the exact same. As a personal trainer and corrective exercise specialist, I believe that a program must be tailored differently to each individual. Muscle imbalances are different on everyone, and that is why one on one training with a specific plan to address certain joints are so critical to avoid pain and injury. Using comprehensive muscle testing through Neurokinetic Therapy (NKT), I am able to determine which specific muscles are overactive and underactive. This allows me to create an exercise program to meet your specific needs and help you reach your goals in a pain free manner.

I work to help others reach their personal goals that fit into their lifestyle, whether that be muscle gain, fat loss, stability, or overall improved function. Simple aches and pains may be removed from everyday life by strengthening certain muscles through corrective exercise. It is my goal to get my clients to where they want to be in a safe and effective manner.

After a quick diagnostic of where you are, I can deliver the results you are looking for. Consistency and a willing effort is all I need from you. 
EDUCATION:
Certified Personal Trainer, National Academy of Sports Medicine
Corrective Exercise Specialist, National Academy of Sports Medicine
Level 1 Certified Nutrition Coach, Precision Nutrition
Neurokinetic Therapy, Level 2
CPR and AED Certified, American Red Cross
I currently study directly under and work side by side with Dan Melita so that I can further my career in injury rehabilitation and pain management.
READY TO MAKE A LIFE CHANGE?  WE'RE THRILLED TO HELP YOU ALONG YOUR PATH TO A FIT AND HEALTHY LIFE.  OUR EXPERTS TAKE GREAT PRIDE IN HELPING YOU ACHIEVE YOUR GOALS.