About Emiko Jaffe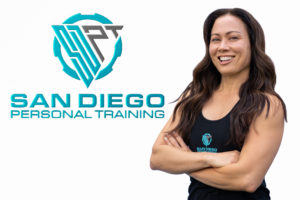 AREAS OF SPECIALTY:
Women's Midlife Fitness
Strength Training To Meet Your Unique Life Demands
Evidence-based Nutrition Coaching and Guidance for Midlife Women
Corrective Exercise to Restore Healthy Movement
Body Composition Optimization
BIO:
Midlife marks a new chapter in your health and fitness journey. As your certified personal trainer and nutrition coach, I'll address common questions and concerns many women have around this life stage including bone health maintenance, muscle preservation, body composition optimization and overall movement quality improvement so that you can feel confident knowing your program will prepare you to make midlife your best life.
As a female fitness professional nearing the half-century mark myself, I understand the endless shifts that are occurring in your life and how deeply these changes affect your self-image, weight, sleeping patterns, appetite, and mood. Your body, your lifestyle and your goals are unique. During our work together, I'll lean in and listen to how you define what ideal health, performance and appearance mean to you and from there I'll provide a roadmap, the accountability and support to get you there.
EDUCATION:
Certified Personal Trainer, National Academy of Sports Medicine
FMS Movement Screen and Corrective Exercise Level 2 Certified, Functional Movement Systems
Level 1 Certified Nutrition Coach, Precision Nutrition
Bachelor of Arts, University of Southern California
CPR and AED Certified, American Heart Association
TESTIMONIALS:
"I really appreciate the thorough movement screening Emiko did of my body upon our first meeting and the follow-up screening she did a few months later. Wow, what a difference! Sometimes it's hard to see the progress you are making until you have something to compare it with. It's such a good feeling to see all the hard work pay off! She has really helped me with my shoulder and knee issues. Even my doctor noticed my improvement and commented on it." -Linda C., 66
"Not only is the use of my hands limited, but my nerve condition that developed after my hand surgeries makes it so that when my body heats up, my hands feel like they are on fire. Unfortunately, cardio is not very tolerable. However, Emiko figured out a way to get my body moving without inflaming my hands. There are good days and bad days with my hands, but any day with Emiko becomes a good day for me. My training sessions with her are the best part of my days! I cannot recommend Emiko more highly as a personal trainer and all around amazing person."
-Dana G., 54
"Within a month of training with Emiko, I was getting compliments on how good my booty looks from people who see me all the time! Not only did she make my butt perkier and sit up higher quickly, but she did it while working around some pre-existing upper body injuries I came to her with. I love that she took the time to find out what would work best for MY body and then designed a program just for me. She was so creative in modifying exercises so I could do them without flaring up my injuries. There's no way I would have gotten these results from just winging it in the gym on my own. I'm a fan!" -Traci H., 34
READY TO MAKE A LIFE CHANGE?  WE'RE THRILLED TO HELP YOU ALONG YOUR PATH TO A FIT AND HEALTHY LIFE.  OUR EXPERTS TAKE GREAT PRIDE IN HELPING YOU ACHIEVE YOUR GOALS.